Main content starts here, tab to start navigating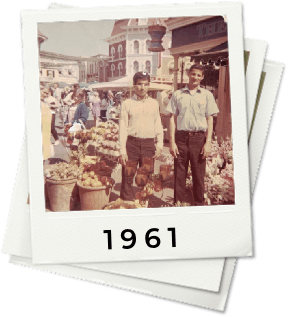 Ali's journey began in 1961 when he jumped on a plane from Yemen to Lodi, California. Once he arrived in Lodi, he started working in the fields and local restaurants, sometimes getting fired for simply not speaking the English language.
Ali's journey would eventually lead him to work in construction, which helped him get financially established fast. He worked in construction until his career was brought to halt in 1977, due to a back injury.

After accepting the devastating reality that it was time for a career change, Ali soon realized that there were many opportunities in front of him. He would come to the realization that his injury was an opportunity to pursue an industry that he had been captivated by since his arrival in the United States: the fast-food industry.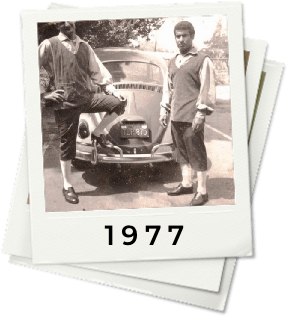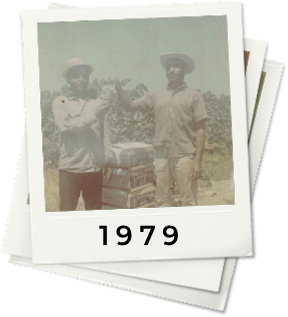 He had spent countless hours eating in various fast food establishments observing and learning. Each time he sat down to eat, he would watch in admiration at how these businesses operated. Ali would catch himself dreaming of one day opening his own fast food restaurant but never thought it would become a reality.

After some deliberation, he decided to try to make his dream a reality by looking for ways to gain experience in opening and managing restaurants. By the winter of 1979, Ali would go on to open his first Frosty King.
Frosty King was an instant hit amongst the Bakersfield community. Ali soon began to scout new locations to continue to grow the business and embark on a life-long legacy.

Since its establishment in the late 1970s, Frosty King has continued to grow and become a pillar in the fast-food community. The everlasting goal is to continue to live up to the expectations and standards in which it was established on a promising taste and service that may be imitated but never duplicated.

Since 1979, Frosty King has continued to be family-owned and operated.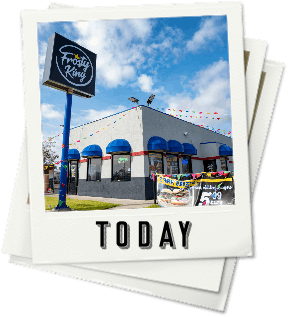 Quality
What can't delicious be healthy?
From our fresh never-frozen meat to our rich and creamy soft-serve ice cream. Taste the difference in quality and flavor in each and every item on our menu. Keeping our standards high, every menu item is prepared and cooked upon order, and fresh produce is cut daily to ensure a crisp and delicious taste. Frosty King strives daily to serve quality, fresh, and tasteful foods that will exceed your expectations!
- Every meal is cooked upon order, guaranteeing freshness.
- Top-grade Harris Ranch meat.
- Vegetables are cut fresh daily.
- Salads are made fresh daily.